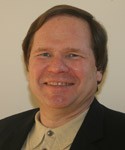 For more than 20 years, we have helped our clients grow their businesses, manage their taxes, and achieve financial security. 
Integrating tax expertise (Eric Wurtel & Associates, Inc.) and financial services (Eric Wurtel) gives us unique insight into your financial world and allows us to provide a comprehensive approach that simplifies your life. 
This article provides an overview of two versions of the Roth five-year rule and how they apply to various situations.

Do you know the differences between growth and value stocks? Find out why value stocks may hold appeal during the economic recovery.

Making benefit elections for next year? This article covers three key areas that require careful consideration during open enrollment.

This article presents some steps employees can take to get the most out of their employer-sponsored retirement plans.