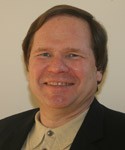 For more than 20 years, we have helped our clients grow their businesses, manage their taxes, and achieve financial security. 
Integrating tax expertise (Eric Wurtel & Associates, Inc.) and financial services (Eric Wurtel) gives us unique insight into your financial world and allows us to provide a comprehensive approach that simplifies your life. 
Investors should understand basic terms and types of trades, like bid and ask prices, market order and limit order.

IRS rules allow a working spouse to contribute to an IRA for a spouse who earns little or no income.

Tax code provisions may allow for larger, immediate deductions for businesses: bonus depreciation and IRC Section 179 expensing.

Understand the rules and deadlines for the estates of recently deceased taxpayers when seeking portability relief.
Estimate of the maximum amount of financing you can expect to get when you begin house hunting.

Calculate the rate of return you would have to receive from a taxable investment to realize an equivalent tax-exempt yield.

Estimate the future value of your current savings.

This calculator can help you determine how soon you can pay off your mortgage.