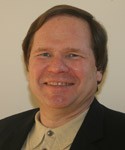 For more than 20 years, we have helped our clients grow their businesses, manage their taxes, and achieve financial security. 
Integrating tax expertise (Eric Wurtel & Associates, Inc.) and financial services (Eric Wurtel) gives us unique insight into your financial world and allows us to provide a comprehensive approach that simplifies your life. 
A discussion on the initial public offering (IPO) process, recent trends, and investment risks.

Four financial numbers that you should understand (and that could potentially improve your financial situation).

Rolling funds from an employer's plan to an IRA enables you to maintain control regardless of your employment situation.

Making accurate quarterly payments on schedule can help taxpayers avoid interest penalties for underpayment to the IRS.