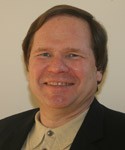 For more than 20 years, we have helped our clients grow their businesses, manage their taxes, and achieve financial security. 
Integrating tax expertise (Eric Wurtel & Associates, Inc.) and financial services (Eric Wurtel) gives us unique insight into your financial world and allows us to provide a comprehensive approach that simplifies your life. 
High-deductible health plans offer potential savings by encouraging cost-effective choices in medical spending, as well as eligibility for a health savings account with tax advantages.

An ethical will, also called a legacy letter, can tell a personal story and communicate beliefs and life lessons to family, friends, or community.

The electric-vehicle market is evolving quickly. This article offers some ideas to consider before purchasing an electric vehicle.

This article explains the rules for required minimum distribution from tax-deferred retirement accounts with an emphasis on the new provisions of the SECURE 2.0 Act.