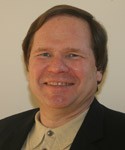 For more than 20 years, we have helped our clients grow their businesses, manage their taxes, and achieve financial security. 
Integrating tax expertise (Eric Wurtel & Associates, Inc.) and financial services (Eric Wurtel) gives us unique insight into your financial world and allows us to provide a comprehensive approach that simplifies your life. 
Discover the role a reliable business valuation can play in succession, tax, and retirement planning.

Solo 401(k) plans and SEP IRAs may help small-business owners and the self-employed shelter more income from taxes and save for the future.

An employee stock ownership plan may be a tax-friendly way for retiring small-business owners to pass the reins to employees.

See three options that may help you bridge the health insurance coverage gap between retirement and Medicare eligibility.