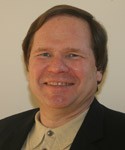 For more than 20 years, we have helped our clients grow their businesses, manage their taxes, and achieve financial security. 
Integrating tax expertise (Eric Wurtel & Associates, Inc.) and financial services (Eric Wurtel) gives us unique insight into your financial world and allows us to provide a comprehensive approach that simplifies your life. 
Estimate how much would remain after paying income taxes and penalties if you took an early distribution from a retirement plan.

Estimate the future value of your current savings.

Use this calculator to estimate the federal estate taxes that could be due on your estate after you die.

Compare the potential future value of tax-deferred investments to that of taxable investments.