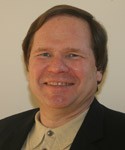 For more than 20 years, we have helped our clients grow their businesses, manage their taxes, and achieve financial security. 
Integrating tax expertise (Eric Wurtel & Associates, Inc.) and financial services (Eric Wurtel) gives us unique insight into your financial world and allows us to provide a comprehensive approach that simplifies your life. 
See how an executive order to curb excessive consolidation of industry might affect consumers, small businesses, investors, and the economy.

IRS cost-of-living adjustments affect retirement plan contribution limits and certain tax considerations. Explore these 2021 adjustments.

Do you know the difference between an IPO and a direct listing? This article explores the two paths companies can take to go public.

Read how small businesses use software services to help streamline operations, understand customers, optimize websites, and find new markets.