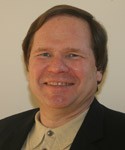 For more than 20 years, we have helped our clients grow their businesses, manage their taxes, and achieve financial security. 
Integrating tax expertise (Eric Wurtel & Associates, Inc.) and financial services (Eric Wurtel) gives us unique insight into your financial world and allows us to provide a comprehensive approach that simplifies your life. 
How Long Will It Take to Pay my Balance?

Calculate the rate of return you would have to receive from a taxable investment to realize an equivalent tax-exempt yield.

Knowing your likely life expectancy is an important factor in making long-term financial plans.

How much life insurance would you need to produce a sufficient income stream for your family?