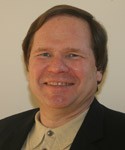 For more than 20 years, we have helped our clients grow their businesses, manage their taxes, and achieve financial security. 
Integrating tax expertise (Eric Wurtel & Associates, Inc.) and financial services (Eric Wurtel) gives us unique insight into your financial world and allows us to provide a comprehensive approach that simplifies your life. 
Here are some ideas for arranging a phased retirement program, as well as tips for trying a practice run.

The potential economic impact of Hurricanes Harvey and Irma on a local and national level.

Making life insurance part of an employee benefit program could be a cost-effective way to recruit and retain valuable employees.

The potential impact on Social Security benefits by the Windfall Elimination Provision and the Government Pension Offset.
Estimate the annual required distribution from your traditional IRA or former employer's retirement plan after you turn age 70½.

Estimate the potential cost of waiting to purchase a long-term care insurance policy.

Calculate the rate of return you would have to receive from a taxable investment to realize an equivalent tax-exempt yield.

Use this calculator to estimate the federal estate taxes that could be due on your estate after you die.