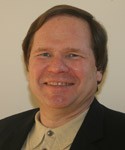 For more than 20 years, we have helped our clients grow their businesses, manage their taxes, and achieve financial security. 
Integrating tax expertise (Eric Wurtel & Associates, Inc.) and financial services (Eric Wurtel) gives us unique insight into your financial world and allows us to provide a comprehensive approach that simplifies your life. 
The pros and cons of keeping a pension versus accepting a lump-sum payout.

While chasing performance can lead to disappointing returns, diversifying investments may help manage risk.

Social media is a convenient way for a small business to build customer relationships and gain market exposure.

Tax season is an opportunity to look at the tax implications of investment strategies and plan for the year ahead.