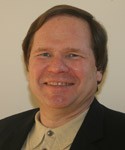 For more than 20 years, we have helped our clients grow their businesses, manage their taxes, and achieve financial security. 
Integrating tax expertise (Eric Wurtel & Associates, Inc.) and financial services (Eric Wurtel) gives us unique insight into your financial world and allows us to provide a comprehensive approach that simplifies your life. 
The differences between ETFs and mutual funds, with an emphasis on the potential cost and risk factors of ETFs.

The U.S. tax code favors real estate ownership, allowing for tax savings that might help families build wealth over the long term.

What can go wrong when investors chase performance and/or have a portfolio overly concentrated in one sector.

Making life insurance part of an employee benefit program could be a cost-effective way to recruit and retain valuable employees.
How much do you need to save each year to meet your long-term financial goals?

How much Disability Income Insurance do you need?

How much life insurance would you need to produce a sufficient income stream for your family?

Use this calculator to estimate the cost of your child's education, based on the variables you input.