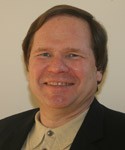 For more than 20 years, we have helped our clients grow their businesses, manage their taxes, and achieve financial security. 
Integrating tax expertise (Eric Wurtel & Associates, Inc.) and financial services (Eric Wurtel) gives us unique insight into your financial world and allows us to provide a comprehensive approach that simplifies your life. 
Estimate the future cost of an item based on today's prices and the rate of inflation you expect.

How Long Will It Take to Pay my Balance?

Estimate the annual required distribution from your traditional IRA or former employer's retirement plan after you turn age 70½.

Estimate of the maximum amount of financing you can expect to get when you begin house hunting.