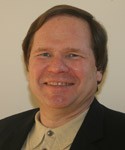 For more than 20 years, we have helped our clients grow their businesses, manage their taxes, and achieve financial security. 
Integrating tax expertise (Eric Wurtel & Associates, Inc.) and financial services (Eric Wurtel) gives us unique insight into your financial world and allows us to provide a comprehensive approach that simplifies your life. 
Probate can result in added expenses and delays when settling an estate. Read about four ways to avoid the probate process.

Financing a college education with minimal debt requires planning, saving, financial aid knowledge, research, and sound decision-making.

This article explains some of the key information provided on a personalized Social Security Statement.

Read about a new flood risk-rating system that could help homeowners assess actual risk and set more appropriate insurance premiums.