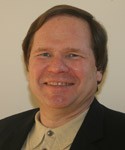 For more than 20 years, we have helped our clients grow their businesses, manage their taxes, and achieve financial security. 
Integrating tax expertise (Eric Wurtel & Associates, Inc.) and financial services (Eric Wurtel) gives us unique insight into your financial world and allows us to provide a comprehensive approach that simplifies your life. 
Explore the unique features and risks of indexed annuities and their potential role in investors' retirement income strategies.

IRS cost-of-living adjustments affect retirement plan contribution limits and certain tax considerations. Explore these 2021 adjustments.

Discover the basics of P/E ratios, with an emphasis on analyzing them in the appropriate context for making meaningful comparisons.

Optional riders that add living benefits to annuities might help retirees address two financial risks: outliving their savings and paying for long-term care.