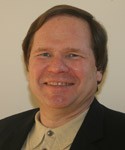 For more than 20 years, we have helped our clients grow their businesses, manage their taxes, and achieve financial security. 
Integrating tax expertise (Eric Wurtel & Associates, Inc.) and financial services (Eric Wurtel) gives us unique insight into your financial world and allows us to provide a comprehensive approach that simplifies your life. 
Settling an estate can be a difficult and time-consuming job as there are some specific duties that often fall on an executor.

How the Federal Reserve Board's actions influence interest rates, economic growth, and inflation.

The new tax law includes several provisions that could benefit business owners, such as the pass-through deduction and write-offs for capital investments.

A discussion on the initial public offering (IPO) process, recent trends, and investment risks.