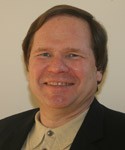 For more than 20 years, we have helped our clients grow their businesses, manage their taxes, and achieve financial security. 
Integrating tax expertise (Eric Wurtel & Associates, Inc.) and financial services (Eric Wurtel) gives us unique insight into your financial world and allows us to provide a comprehensive approach that simplifies your life. 
Roth IRA withdrawal and conversion rules and how they differ from other retirement plans.

When calculating RMDs for multiple accounts, it's important to understand which amounts can be combined and which accounts must distribute separate RMDs.

Social media is a convenient way for a small business to build customer relationships and gain market exposure.

Four financial numbers that you should understand (and that could potentially improve your financial situation).