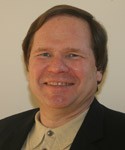 For more than 20 years, we have helped our clients grow their businesses, manage their taxes, and achieve financial security. 
Integrating tax expertise (Eric Wurtel & Associates, Inc.) and financial services (Eric Wurtel) gives us unique insight into your financial world and allows us to provide a comprehensive approach that simplifies your life. 
Review the potential benefits of an individual disability income policy vs. a group policy, as well as common riders.

Find out how and why mergers and acquisitions take place (and why they matter to investors).

As new car prices skyrocket, these three trends could make 2019 a good year to buy a three-year-old vehicle.

Find out how individual impact bonds may allow investors to preserve principal and generate income while supporting activities that are important to them.