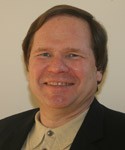 For more than 20 years, we have helped our clients grow their businesses, manage their taxes, and achieve financial security. 
Integrating tax expertise (Eric Wurtel & Associates, Inc.) and financial services (Eric Wurtel) gives us unique insight into your financial world and allows us to provide a comprehensive approach that simplifies your life. 
Considering a higher-education loan for yourself or others? Here are some factors older adults should keep in mind.

Some facts to help understand the issues behind the trade deficit headlines, and how China factors into the story.

The current employment picture and why the labor force may continue to hold back the U.S. economy.

A look at some of the challenges facing state pension funds and steps that might help improve the long-term outlook.