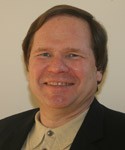 For more than 20 years, we have helped our clients grow their businesses, manage their taxes, and achieve financial security. 
Integrating tax expertise (Eric Wurtel & Associates, Inc.) and financial services (Eric Wurtel) gives us unique insight into your financial world and allows us to provide a comprehensive approach that simplifies your life. 
Covered by Medicare? Discover how observation status can impact your out-of-pocket costs and eligibility for post-hospital skilled nursing facility coverage.

Cloud computing functions could help small companies increase productivity with smaller up-front costs.

Community property laws that apply in nine states and "equitable distribution" laws that apply in other states.

Businesses and governments are exploring blockchain applications as they seek to improve transparency, increase productivity, and reduce costs.
This Cash Flow Analysis form will help you weigh your income vs. your expenses.

How Long Will It Take to Pay my Balance?

How much life insurance would you need to produce a sufficient income stream for your family?

Use this calculator to determine whether you qualify for the different types of IRAs.