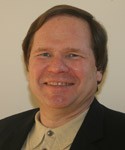 For more than 20 years, we have helped our clients grow their businesses, manage their taxes, and achieve financial security. 
Integrating tax expertise (Eric Wurtel & Associates, Inc.) and financial services (Eric Wurtel) gives us unique insight into your financial world and allows us to provide a comprehensive approach that simplifies your life. 
Estimate the annual required distribution from your traditional IRA or former employer's retirement plan after you turn age 70½.

Use this calculator to estimate how much income and savings you may need in retirement.

Knowing your likely life expectancy is an important factor in making long-term financial plans.

This calculator can help you estimate your annual federal income tax liability.