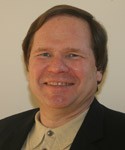 For more than 20 years, we have helped our clients grow their businesses, manage their taxes, and achieve financial security. 
Integrating tax expertise (Eric Wurtel & Associates, Inc.) and financial services (Eric Wurtel) gives us unique insight into your financial world and allows us to provide a comprehensive approach that simplifies your life. 
Need help understanding complicated retirement savings guidelines? Here are four ideas to help simplify some savings strategies.

An overview of basic Social Security rules and options that are often misunderstood, whether workers are looking forward to claiming benefits in 1 or 30 years.

Treasury Inflation-Protected Securities (TIPS) can help hedge a bond portfolio against a potential spike in inflation.

A letter of instruction could be just as important as a will to help heirs settle an estate and move forward with their lives.
This Cash Flow Analysis form will help you weigh your income vs. your expenses.

Use this calculator to estimate how much income and savings you may need in retirement.

Estimate how much would remain after paying income taxes and penalties if you took an early distribution from a retirement plan.

How Long Will It Take to Pay my Balance?